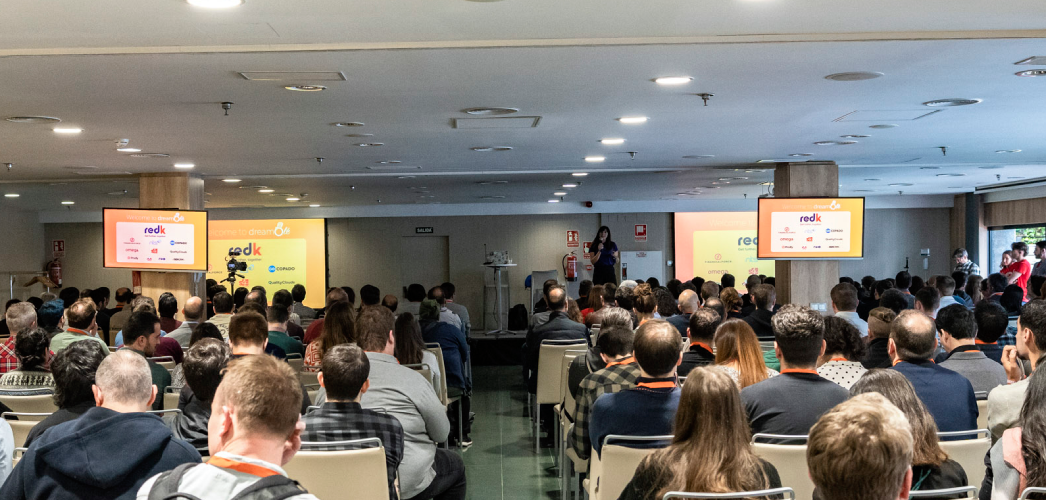 Event Date: 31st March 2023 – 8:30am until 8:30pm
Venue: Meliá Sevilla
Event Website: www.dreamole.es
Twitter: @dreamOle__c
LinkedIn: https://www.linkedin.com/groups/8603026
Organisers: dreamole.es/about-us/ 
Venue Floor Plans to be published shortly.
Sponsors Tiers & Benefits: here
Schedule
You will have an hour before and after to set and wrap up, the general public schedule will be published prior to the conference date
Registration
Your sponsorship package may include 1-5 attendees. These attendees need to be registered in advance of the event. No one will be allowed in on the day unless they are registered.
If you require tickets please purchase them before we sell out. You can get them from our landing page www.dreamole.es
demoJam
We are very excited to be running a demoJam at dreamOlé. We are pleased to confirm that our demoJam will be run by Joshua Hoskins, he will be rocking with us in Seville!
The following is a DemoJam from another Salesforce event, hopefully from this you get an idea of how a demoJam runs:
3 minutes for your live demo
1 audience question at the end
not use any slides / power point
Please make sure you come in plenty of time before the start of the DemoJam (at least 15mins). While the previous demo is being run your laptop will be set up by the tech team. Please make sure your laptop can connect via HDMI.
If you have further questions that can not be found here reach us at comunidadsalesforce@gmail.com