ISDI CRM is the world's first global Salesforce Training Partner created in 2018 through a joint venture between ISDI & Salesforce to train individuals and companies in Salesforce and Digital Business skills.
– Business approach: offering a comprehensive portfolio of courses (official, hands-on labs, master programs, certification days) and formats (online, blended, face to face) to get a full understanding of how technology, platforms and data are affecting the way we maximize business results.
– Our experts come from the most relevant Salesforce Economy businesses and from known digital businesses and are official instructors, certified by Salesforce, to guarantee the maximum quality and update of the materials and contents in the training delivery.
Salesforce and ISDI are both deeply committed to improving digital business and customer management through automation of digital marketing processes. Together, we can help you start on a journey that will transform your career.
Our website:   www.isdi.education/en/salesforce-academy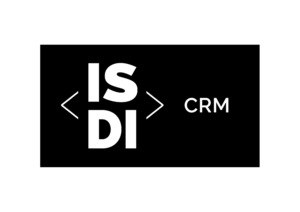 Posted 02/02/2020 in: Event by admin4935
---