NTS began implementing Salesforce technology projects in 2005, which made us the First Salesforce Partner in Spain. Our experience and technical knowledge position us as a specialist partner in Salesforce in Salesforce consulting services and in the implementation and integration of its different clouds. We were founded in Bilbao, where our headquarters are located. We also have offices in Barcelona and Madrid, from where we develop projects for all sectors and throughout the national geographic scope.
Founded in 2002, we have successfully carried out more than 1,000 projects, working with the most important companies in Spain. Our Cloud division has a team of experts that has earned more than 140 Salesforce certifications, consolidating NTS as one of Salesforce's most technically qualified partners in Spain.
In NTS we are passionate about salesforce technology and we are concerned about continuous training for its correct application in each of our projects. Proof of it is the participation of NTS in the Cloud elite program.
NTS technical rigor and quality in execution
Our commitment to our customers success in the implementation of the different Salesforce Clouds helps us deliver extraordinary performance. That's why NTS has been awarded the "Customer Success Partner" recognition, in addition to obtaining a 5-star customer satisfaction rating in AppExchange.
NTS engineering services are focused on the following technological fields:
CONSULTING SALESFORCE

Multicloud boutique integrator: Sales, Marketing, Service, Community, Commerce, Mulesoft, Heroku and Analytics.
APPS DEVELOPMENT

Development and integration of mobile applications. Integration of solutions with corporate Backend. BYOD. Consultancy.
EMU – EMM

Enterprise Mobile Management operation services based on systems such as AirWatch, MobileIron, SOTI, etc.

AUTHENTICATION (OKTA)

Implementation and integration of corporate and client authentication and authorization systems using OKTA technology.

INDUSTRIAL IoT

Hubs and end-to-end projects LoRa Technologies, NBIoT,… MQTT, AMQP, XMPP protocols,… Amazon AWS IoT, Azure IoT platforms.
CHATBOTS

Implementation and integration of cross-platform corporate conversational interfaces.
Customer obsession is here. Ready?
NTS lives and works in the customer experience economy. Spoilt for choice and expecting seamless, personalised, and instantaneous service, customers' demands are higher than ever. And it's never been easier for them to take their business elsewhere. Failure to meet their expectations means failure itself.
Do you want to know more? Visit NTS at https://www.nts-solutions.com/
NTS IS ALWAYS LOOKING FOR TALENTED PEOPLE TO JOIN OUR TEAM! 
NTS is proud of the work we do, and wouldn't be successful without our awesome team of dedicated people. If you've got the desire to be a part of a creative and innovative group of people in a fun and rewarding environment, below you will find all of our current vacancies:
https://www.nts-solutions.com/NTS_careers/
Working at NTS. Inside NTS headquarters.
https://www.youtube.com/watch?v=M_Af1vKqfNY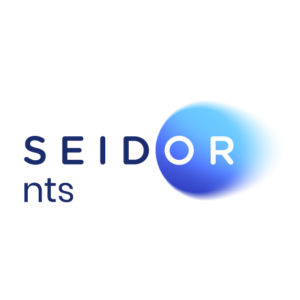 Posted 17/02/2018 in: Event by admin4935
---