I'm sure that by now you are really looking forward to being at dreamOlé'17 and that you already have your ticket, BUT you are not so sure on the options on how to get from home to here… Well, don't you worry!
Thanks to that we are a team strategically spread throughout Spain (even with some ambassadors overseas), we have decided to present you with all options to get to Madrid.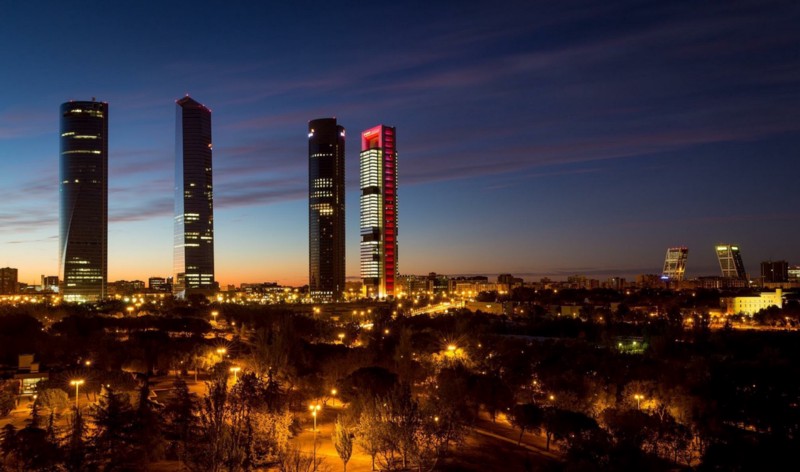 As it normally happens, there is not only one "best option", this obviously depends on your preferences, monies, peculiarities, ect.
Leaving aside some transport methods that we haven't yet thought of…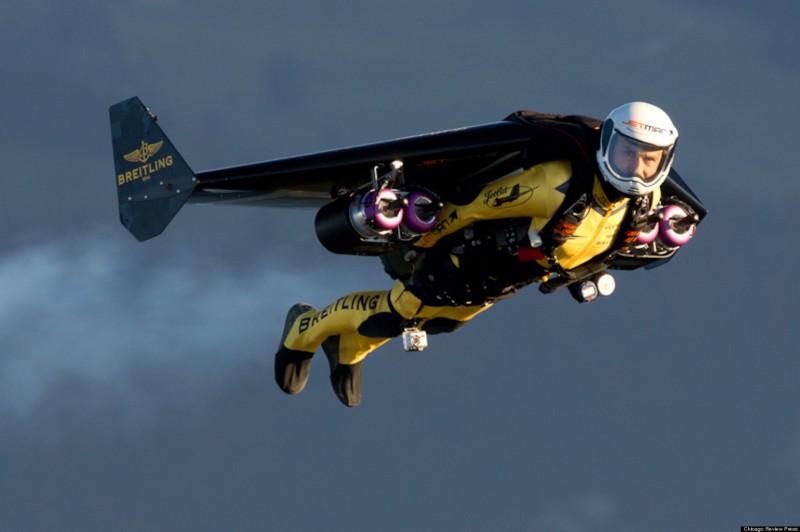 How to get from: Barcelona
Possibly one of the easiest connections and with most transport means in Spain, so not much new stuff to discover here…
Check out any of the connecting flights Barcelona to Madrid. We would recommend you to check out search platforms like Skyscanner for best price and timing that would suit you.
If you rather keep your feet firmly on the ground, let's check the 3 other transport means: train, bus, car/motorcycle.
Opting for the train option (with a slightly early start), you can do the trip within the D-day: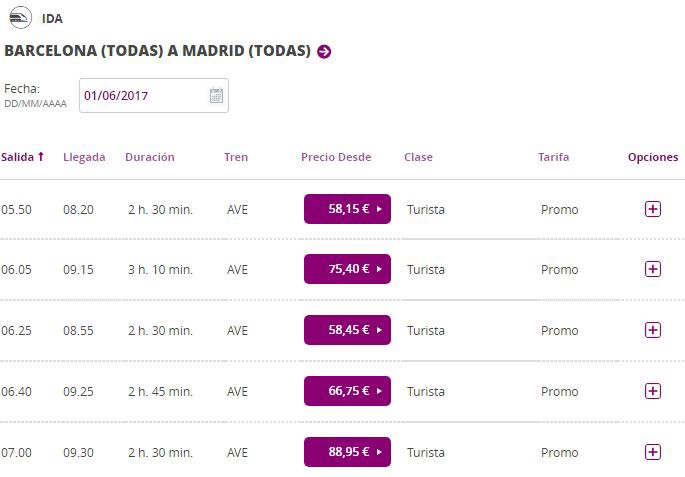 One of the most economic options, but at the same time the slowest.
If you like to drive (or you know someone that does and will play chauffeur for you) you can take the freeway A2/AP2 and enjoy the freedom of not having a commuting schedule.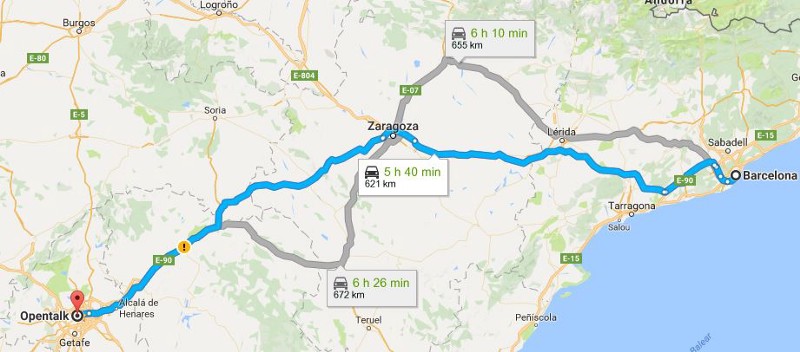 How to get from: Bilbao
If you come from the north ready to tell us what 'pintxos' really are, your options are quite similar: plane, train & road.
Plane: Skyscanner
Get it the earlier the better, you may get return tickets close to €70.
Train: Renfe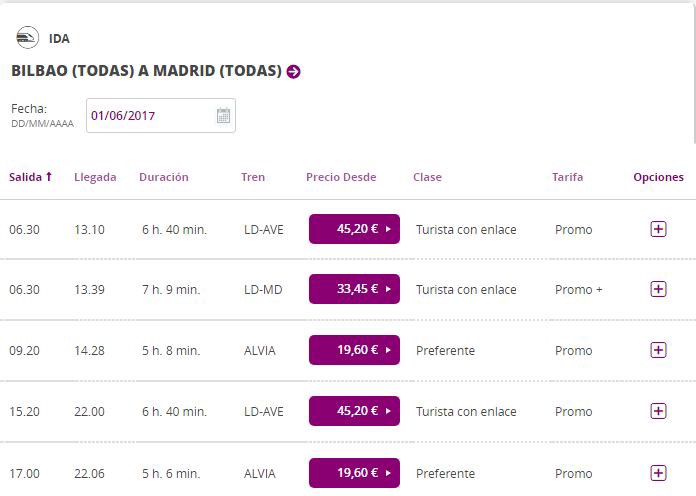 A comfortable option, note that there isn't much of a difference of service offering between standard & premium.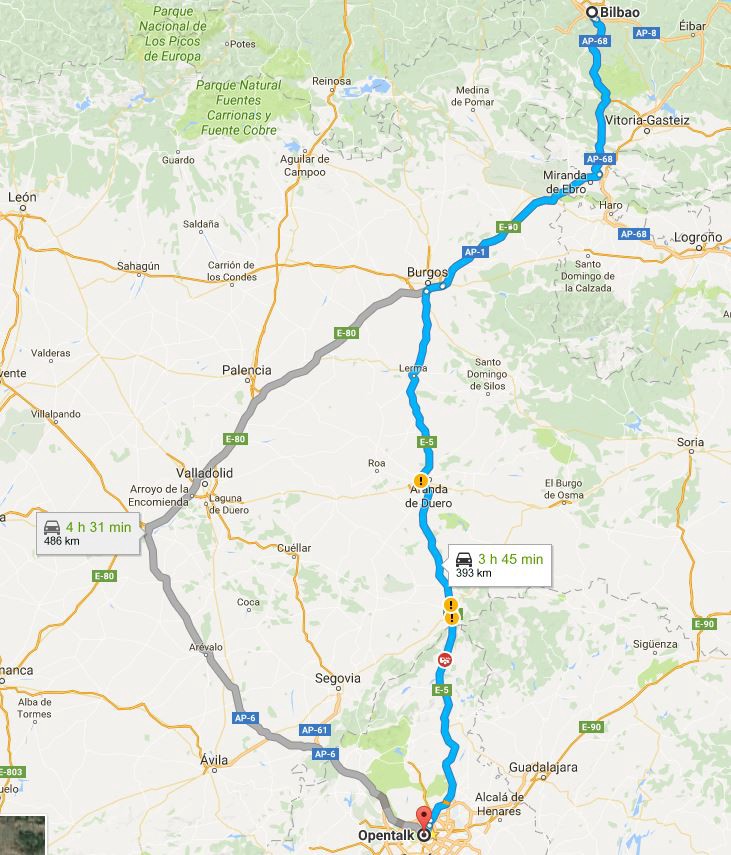 How to get from: Granada
On the other hand, you are coming from the south, ready to show off how to enjoy 'tapas', you have the same transport means options: plane, train & road.
Plane: Skyscanner
Train: Renfe
We must note here that with the current works taking place the train is not so direct and the initial section is done by bus (included in ticket price).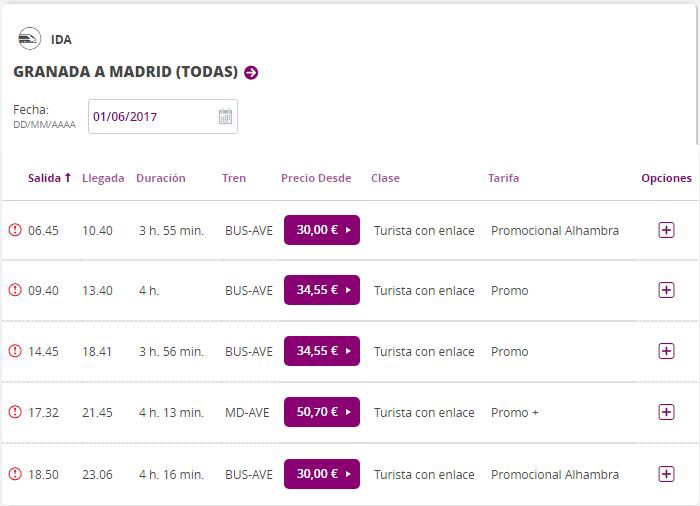 Around €38 return with the basic option.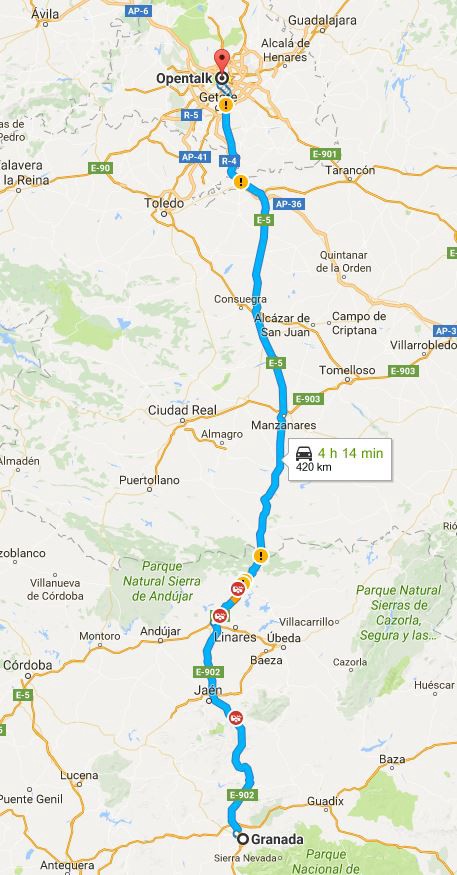 How to get from: London
Yes I know, London is not strictly Spain territory. But as I've already mentioned earlier in this post we have some ambassadors there that help as the core team and/or promotes the event within the Salesforce community, we even have coming along attendees and speakers from there!
If you come from London, you'll probably come by plane, as London-Madrid is a highly used connection and there are many market options for you to choose from. Once again a search platform like Skyscanner is probably the easiest way to find a suitable ticket.
If flights are not your thing or you simply want to do a trip over phases and be at the peak of it at dreamOlé'17,  then you can as well consider doing the train journey from the British capital to the Spain one. Starting with Eurostar towards Paris then change there towards Barcelona with the train TGV, and from there change to Madrid with Ave train. Find more on this option here.
How to get from: Sevilla
If you come from Seville to tell us what is a real heatwave (let's not forget will be 1st of June and the weather will be awesome!!), you have the same means that your other compatriots, although with some extra pickle.
Fast and good priced option.
Slightly slower than by plane and similar price, but without the fuss of check-in… We count on plenty of schedule options.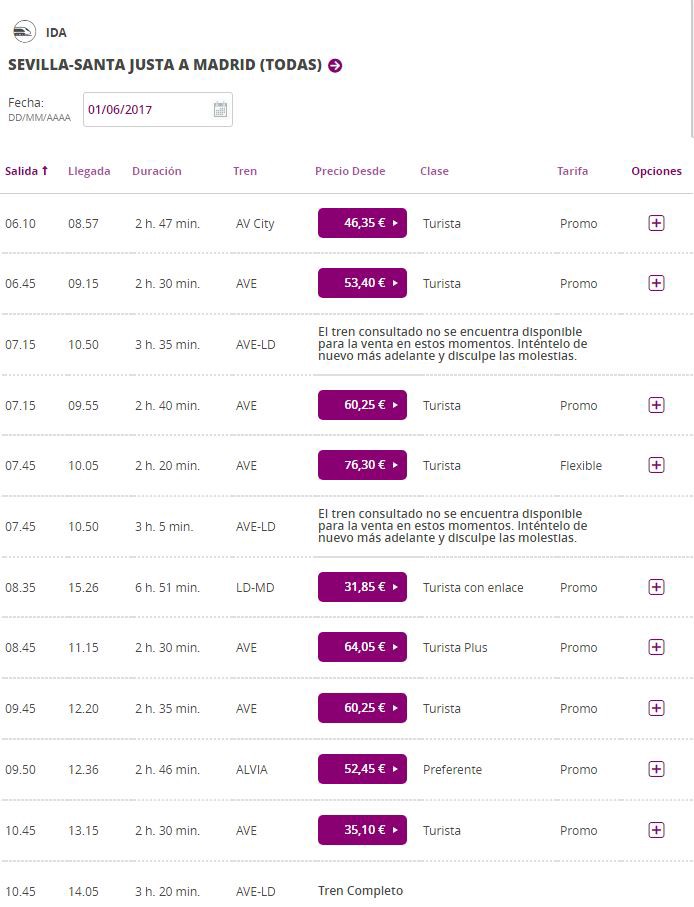 Here is where the pickle that I mentioned earlier comes to play. There doesn't seem to be a direct bus from  Sevilla — Madrid, so the easiest option is getting to Granada and from there take another bus from Granada to Madrid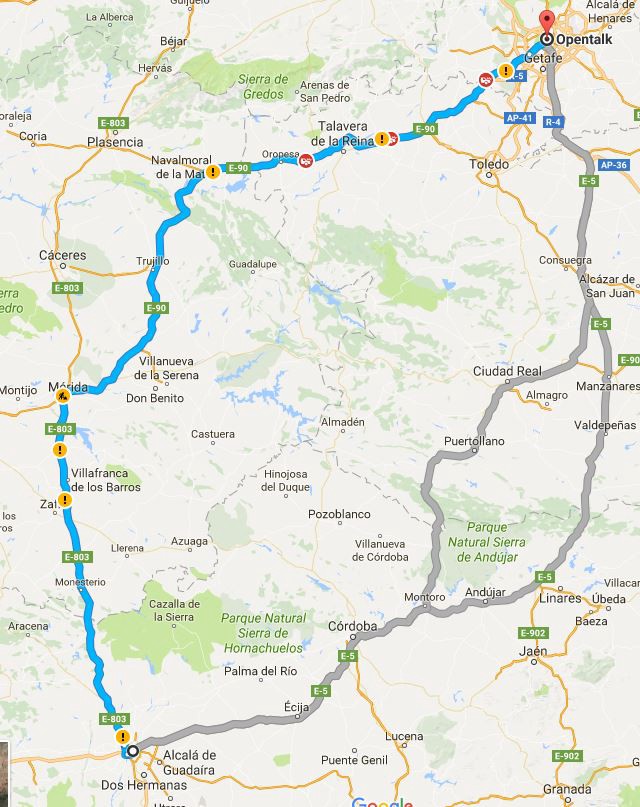 How to get from: Zaragoza
Lastly, the easiest place to get to Madrid from, my hometown: Zaragoza.
If you come from Zaragoza, theoretically you have all the same options than the other locations, yet like with Seville some options have a but.
Unless you want to do a slight round trip to Mallorca &  Ibiza, I would discard this option.
The fastest option, no doubt. In about an hour and 20 minutes, you'll reach the capital.
Yes, the train Ave is the fastest option, but the bus is the most affordable. Tickets from €6,25 to €16,53.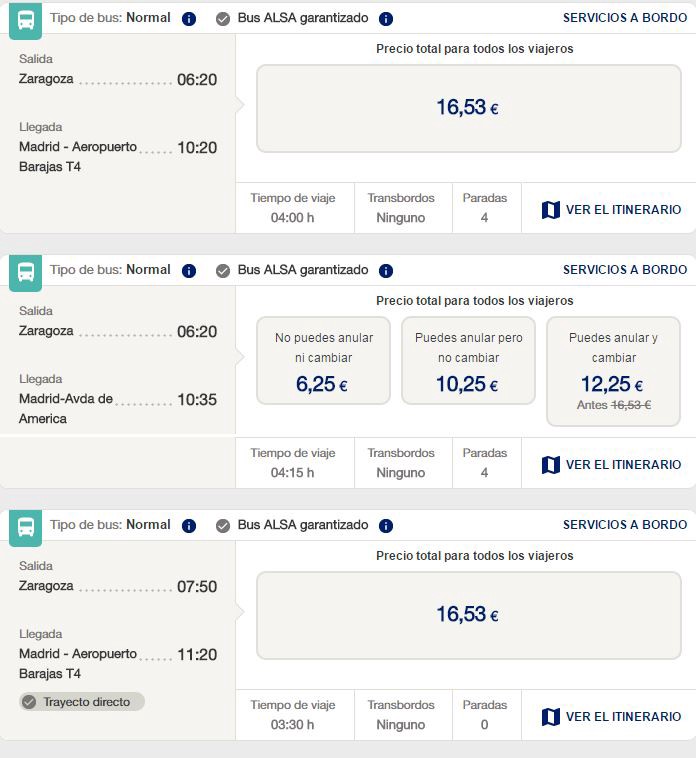 Fastest than the bus and cheaper than the train, especially if you are sharing with some other dreamOlé attendees!! (You can always make use of blablacar).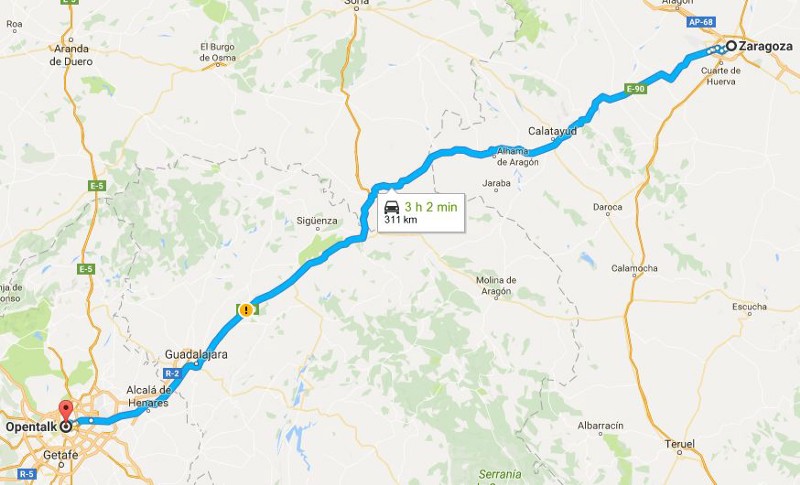 How to get around Madrid
Either way, if you have been many times or it's your first time in Madrid, the metro (underground) will be your best friend.
If you come by plane, you may have landed in T4 or in T1,T2,T3.
From T4 the best option is to take the cercanías (is a train type) from the very same airport to stop Nuevos Ministerios, once there tube line 6 towards Argüelles.
From T1,T2,T3 instead of the cercanías train type, you will have available tube line 8 that will as well take you to Nuevos Ministerios where you can take the tube line 6 towards Argüelles.
If you come by Ave (train type) you'll be in Atocha station, where you can directly take tube line 1 to Bilbao tube stop, once there a short walk of 10 minutes through Carranza street & Alberto Aguilera. Or instead from Atocha train station walk 10 minutes to the tube stop called Palos de la Frontera and from there tube line 3 to Argüelles.
If you come by car, please do find a car park for all your stay in Madrid and just move around with public transport, it'll be trillion times easier and more comfortable.
That's all for now. I do very much hope to see you during the Essentials and of course at dreamOlé!!