(1) What is the event language?
As you know Spain is considered an 'emerging market' for Salesforce so we are keen to have a bilingual event:
We aim to have sessions running in both languages in parallel.
(2) Do I need my laptop?
Up to you! You can also take notes, or check anything you need with your smartphone.
But be aware that even if we will have a cloakroom we will not be responsible for any stolen items.
(3) How much does it cost? Why isn't free?
This nonprofit event has been organized by the Salesforce Spanish Community in our "free" time. However we need to pay for the venue, breakfast, lunch, after party and all sorts are included.
Thanks to all our amazing sponsors, we were able to apply a huge discount on the final ticket, having the early bird price at just 20€ & General admission to 30€. Quick, get it from the link in our homepage before we sold out!
(4) Where can I have lunch?
Don't worry about that!! We will offer lunch as well as breakfast and coffee & tea during the day. You just need to attend sessions, learn, share and enjoy!
(5) What kind of sessions can I find?
We would like to tailor to different type of Salesforce users, so the idea is to offer sessions for Admin, Developer, Architect as well as End User. 
You can find the latest updates here
(6) Which is the best way to go to the venue?
2023 venue will be announced soon.
(7) At what time should I be there?
Our suggestion is to be there at 8.30, collect your credential and take a seat for the KeyNote. But if you prefer to arrive later, we will be open to give you a warm welcome at any hour. 
(8) I will spend a couple of days in Seville. What can I do?
Coming to #dreamOle23 and want to explore Seville?
More details soon.
(9) Do you want to stay at the venue hotel?
More details soon.
(10) How can I take part in this event?
Registrations/tickets will be opened soon.
Do you want to be a sponsor? Reach out for the following dreamOle event: comunidadsalesforce@gmail.com
Run a session. Submissions are now closed.
(11) Is there a dress code?
Not at all!! Be comfortable to be ready to learn is our mantra, but a good piece of advice is to wear comfortable shoes.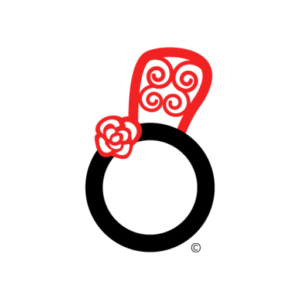 Have we missed anything? If further questions do please reach out: comunidadsalesforce@gmail.com
BONUS: The title of this tab is 'What The FAQ?!' in honor of our experts desk with a twist 😉 #WhatTheFAQ