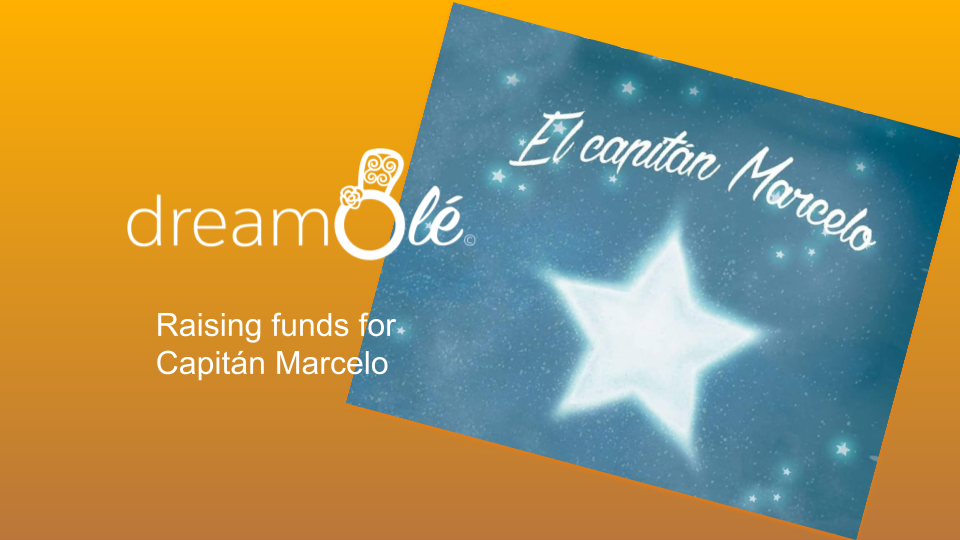 At dreamOlé 2022, we've chosen the following project to give back, and we'll be raising funds for:

Captain Marcelo foundation (research on childhood cancer)
We have started a crowdfunding project to collect your donations, that will be equally shared with them after we close this year's conference.

Capitán Marcelo – Captain Marcelo

Captain Marcelo is a book about hope written by Ana María López, Marcelo's mother; the hope that raising funds for research on Marcelo's condition will one day make it possible for other kids to survive 'Childhood Brain Stem Glioma'.

There's not much knowledge about this cancer, and every donation will have an impact on getting closer to making patients' life more comfortable, and hopefully be able to get over this cancer at some point.

The book 'Captain Marcelo' tells us the story about Marcelo and his family and what happened to them when they found out about Marcelo's condition.

All the money raised by selling the book and all donations made via the Kukumiku crowdfunding project, will go to the Sant Joan de Deu hospital foundation that specialises in research on this type of cancer.
You can share your donations here:
https://www.kukumiku.com/proyectos/ayuda-a-la-investigacion-del-cancer-infantil-y-la-esclerosis-multiple/