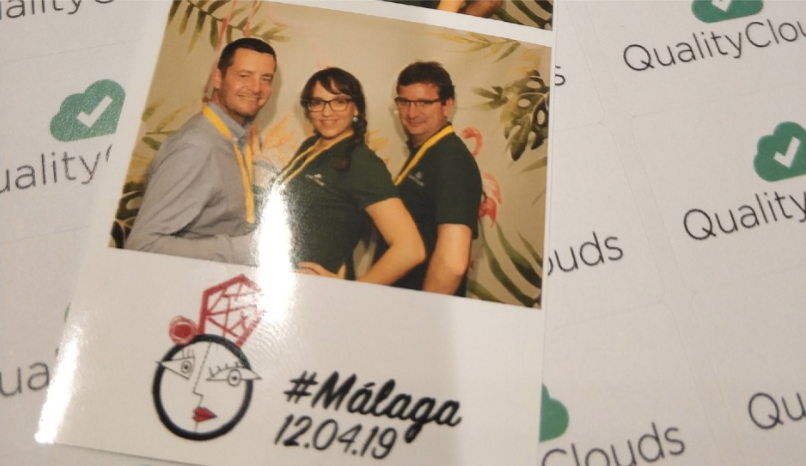 Memories of Malaga…
Hello Madrid!
Quality Clouds had a fantastic time at dreamOlé last year so we knew that we had to return this year. With the event moving to Madrid and being even bigger than last year, we're looking forward to catching up with all the members of the Ohana. From those of you who know us well, to all of you we will be meeting for the very first time!

For those of you who don't know us, Quality Clouds is a SaaS management platform which helps to better understand and improve cloud setups. For one example of how our users drive results with our platform, let's take a look at the thorny issue of legacy code and configuration on Salesforce…

The Ideal vs The Reality
Imagine a world where the org you've had for several years remains pristine and uncluttered. Nothing is out of place, reports are only created when needed, code is introduced only according to rigorous best practices and it remains effortless to expand your platform.

Unfortunately, this is very rarely the case in the real world where a lack of time and business realities result in messy orgs. Trying to keep an org tidy is like trying to keep your office tidy – even if you maintain your own area, it's inevitable that paper, coffee mugs and other clutter will start to mount up elsewhere. At this point you have two choices: you accept the mess,
only cleaning up as and when essential to a task (probably just hiding the mess for now) or you decide to start a bit of a deep clean.
Why Should I Invest Time in Cleaning Up?
But what's the real value of a 'cleaner' org? Obviously it's 'nicer' having a clean environment, whether it be an office or an org, but in terms of measurable results, what does it actually achieve? Time is in short supply so there needs to be firmer reasoning behind a cleanup.

Fortunately, there are several excellent reasons. One of the key measurements for platform success is the amount of new business value delivered through expanded functionality. A messy org can hinder this, especially an undocumented one. When building on code or elements that were designed as a quick fix for a specific solution, you're likely to run into bugs or might have to rework the entire functionality. That will inevitably slow down any process and cause deadlines to be missed or even more precarious workarounds which will eventually break more spectacularly.

As well as issues with scaling, messy orgs can make it a headache for those managing the platform workload spiral out of control with alerts and user requests to fix broken functionality. Performance issues can also occur due to a bloated org, leading to slow loading times. This is bad enough for the platform team, but can cause significant frustration and reduced productivity for end-users.
And there are also security concerns. If there are unidentified open source libraries being used in your org or there are unidentified code duplicates with security vulnerabilities, then your users and customers' data is being left vulnerable to attack. When you start adding up all of these reasons, suddenly cleaning up seems more important than you might think…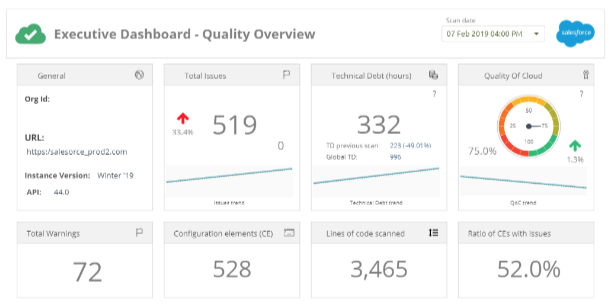 Proactive Clutter Management
So, how to go about cleaning up your orgs? Quality Clouds helps our users by scanning the code and configuration in your orgs and repositories, profiling them and testing them against an extensive list of best practices.
Want to find out where the mess is hidden? Want to compare your org against others or a see how it's evolved? What about transparency over
who's done what and when in the platform? We can do all of that and much more.
If you'd like to hear more about how we can deliver a more efficient development process and a higher quality user experience then make sure to come over and talk to us at dreamOlé!

See you all soon!
Quality Clouds