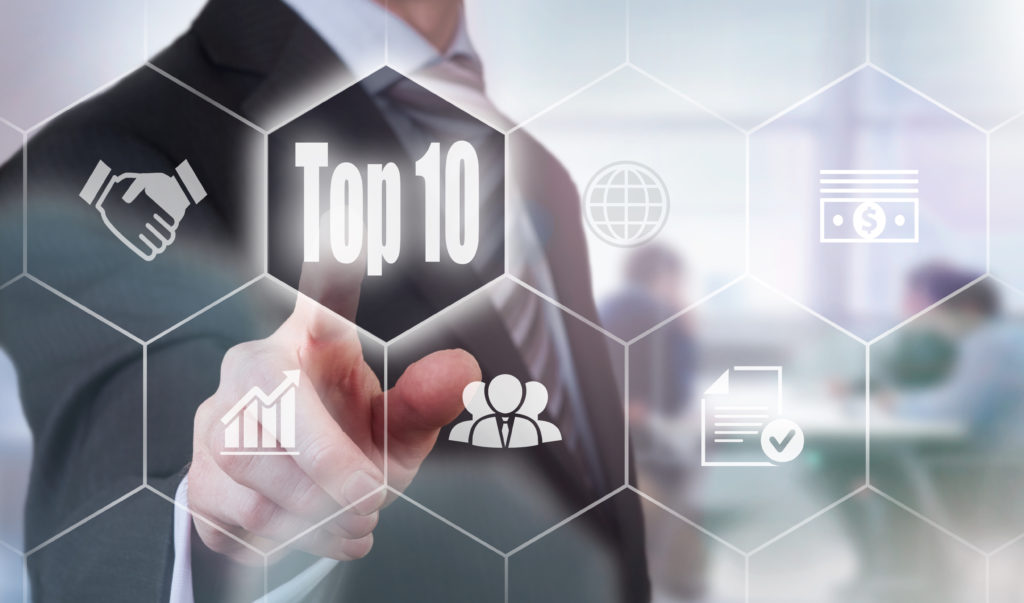 Salesforce administrators, consultants, account executives, and partners often ask us why Riva is a better option than using the default Outlook and Lightning Sync options to synchronize data between Salesforce and Office 365 / Exchange. It's true that, for customers with basic data sync requirements, the default options are often "good enough". The main reason why customers prefer Riva is because their company's requirements for security, performance, scalability, and control over the granularity of data being shared between Salesforce and Office 365 / Exchange can't be met by the default Salesforce sync options.
That's where Riva steps up! Riva moves beyond default data synchronization.
1. Riva delivers the right data when and where your users need it
Riva gets the right data to the right people, at the right time, on their preferred device – the way the end user and company expect it to work! Riva is trusted every day to harmonize data and provide customer engagement intelligence for over 1,000 businesses, including 50 Fortune 500 companies, 15 of the world's largest banks, and hundreds of fast-growing SMBs. Our largest customer uses Riva with 28,000 CRM users.
2. Enhanced security and support for multiple instances of Salesforce
The Salesforce default sync options are only able to support a single instance of Salesforce and/or Office 365 / Exchange. If your company has multiple instances of Salesforce that need to be harmonized with one or more instances of Office 365 / Exchange (or other leading email systems), Riva's the best solution for your company.
Security is a major concern for Riva customers. By default, Lightning Sync stores the admin credentials for Active Directory / Exchange in the Cloud and allows Salesforce to view / manage data across all users in the entire email system.
3. Full support for multiple data encryption and data loss prevention strategies
Riva has support for Salesforce Platform Encryption (SOSL), CipherCloud, SkyHigh, Shield Encryption, and other data encryption solutions that use real-time encryption end-point strategies. Riva supports integration with the leading enterprise Data Loss Prevention applications.
4. Limited infrastructure changes
Riva is easy to use and works with limited changes required to your email, Salesforce, or infrastructure systems. You can choose to implement Riva in a public cloud, private cloud, or on-premises configuration.
5. No plugins or mobile apps to install
Riva's data harmonization service doesn't require the installation of email plugins or mobile apps. Riva's always-on harmonization is compatible with the default email applications already installed on user laptops, tablets, and mobile devices – including Macs, iPads and more.
6. Support for recurring events
Another reason many Salesforce customers choose Riva is because of its advanced calendaring harmonization, options, and flexibility. For instance, Riva harmonizes recurring events / meetings between Exchange / Office 365 / events with Salesforce, and Salesforce recurring events with Exchange / Office 365. Not being able to provide bi-directional support for recurring events / appointments makes the Salesforce default options a non-starter for most enterprise clients. Learn more about calendar harmonization.
7. Feature-rich data harmonization
Riva doesn't just "sync" all users' contacts and calendar events. Riva uses applied intelligence to seamlessly and reliably harmonize relevant Salesforce contacts, calendars, tasks, emails, opportunities, cases, custom fields, custom objects, custom categories, and other CRM data with your Office 365 / Exchange or online calendaring applications. This provides a full 360-degree view of what is going on within your company.
8. Riva improves Salesforce data quality
Riva delivers features that ensure data quality is maintained in Salesforce. By implementing new features like Riva's contact recommendation engine, Riva prevents contact duplicates in CRM and ensures only the most relevant information to your company makes it into Salesforce, helping to preserve the integrity of your data.
9. Efficient, real-time data delivery
Riva takes advantage of leading Salesforce Flow Actions and Office 365 / Exchange performance improvement options to decrease the number of APIs required to harmonize Salesforce and Exchange data in real-time. Riva ensures your calendars are always up-to-date – all the time! We do this by delivering the right up-to-date calendar data, to the right people, at the right time, while ensuring that data remains relevant.
10. Detailed activity reports
Riva provides administrators (and users, if enabled) access to detailed data harmonization activity and error reports directly from their Riva Cloud dashboard. This data allows for improved metrics and accurate trend gathering.
Learn more about Riva and visit our website: https://www.rivacrmintegration.com/