Málaga, one of the most historical cities in Spain has been chosen by you to host dreamOle '19, but we do not want to bore you with stuff about Málaga you can easily find in Wikipedia. This post is to highlight typical places and things you will enjoy in this Mediterranean city full of tradition and with a wonderful light.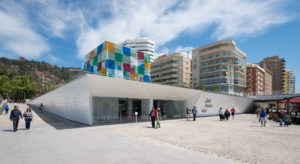 Over the last years, Málaga has experienced a dramatic change, becoming one of the cultural hot spots in Spain. Talking about Málaga is talking about Picasso, although the 'Fundación Picasso' museum is not the only one to visit. If you are passionate about art, you cannot miss the 'Centre Pompidou' museum (Yes, not only Paris has this awesome modern art centre), the CAC museum or the Thyssen museum among others.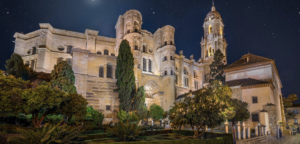 But Málaga is a city for everyone to enjoy, with a wide variety of things to do, be it enjoying outdoors visiting the city itself, admiring old buildings, the views and the sun, there is always something nice to do in Málaga.
Just within a five minute radio you can find three of the most iconic buildings in Málaga, Alcazaba, the Roman theatre and the Cathedral. These three buildings are part of the history of this city and represent the mix of cultures and civilisations that have shaped Andalusian customs, traditions and tastes.
Feeling brave about testing your legs? Let's keep walking and try to catch the best views of the city and the Mediterranean sea from the Gibralfaro Castle. However, not everyone enjoy walking up the hill, so you can spend your time discovering this city by going for an easy walk along Larios St, and the Málaga port.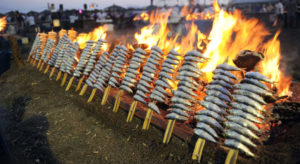 So you've walked a lot and you are no longer hungry for art, isn't it time to calm down the stomach rumbling that you maybe have been listening for the last 30 mins? Don't you worry, Málaga is well known for its traditional taverns also known as 'Campanas', where you can taste all the different sweet local wines. The Campanas and other typical tapas bars are easy to find in the city centre. And hey! do not forget about 'chiringuitos'. A chiringuito is a bar/restaurant that is by the beach and they specialise in fish. If you go there you can not miss the chance of tasting an 'espeto', the most typical way of cooking fish in Málaga (fish skewers). And well, we do not want to make any marketing for any particular venue, but our recommendation for trying this typical dish in Andalusian cuisine is to try them around the neighbourhood called 'El Palo'. It is quite difficult to park in this area, but it is definitely the best place in Málaga for good quality and tasteful fish at a good rate. There are many places, but all those 'chiringuitos' show their food, prices and the way they cook 'espetos'; so do not be shy and enjoy the weather walking by the sea shore while you are having a look at the menus.
Our last recommendation for your visit to Málaga is the Easter Week or what we call it in Spain: 'Semana Santa'; dreamOlé takes place on April the 12th, which is just one week before Easter Friday, that means it's the kick off for 'Semana Santa', so you could enjoy this tradition for the whole week. If you are not used to or never have seen this celebration in Spain, it is important to say that in Málaga has a couple of peculiarities, like the 'saetas' (songs) and the way for carrying the 'tronos' (the religious parade). And because this is a difficult thing to explain using words, we suggest you have a look at the next video, so you get a better idea of what we are talking about. And if you like it and want to know more, you can always Google it for more! 😉