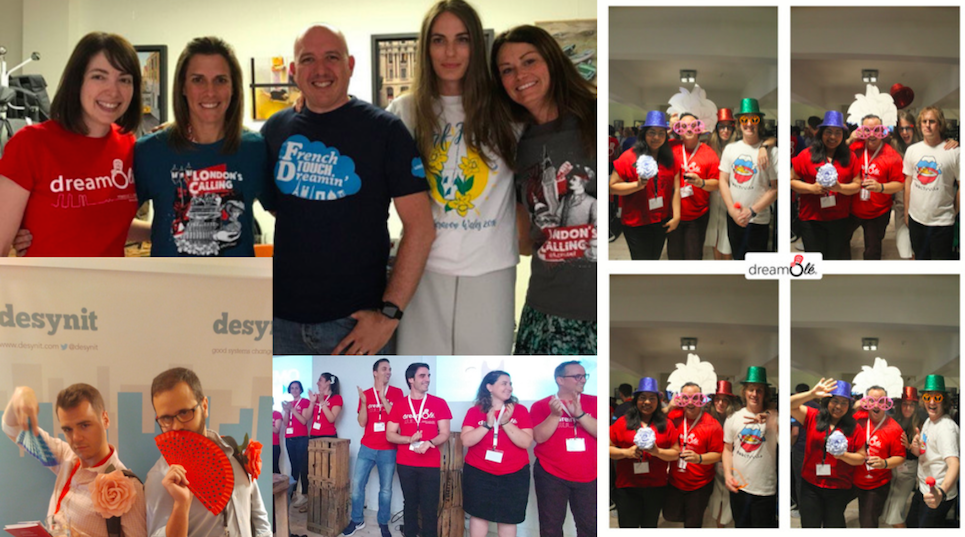 At the beginning of June, Desynit sent three members of the team over to Madrid to take part in Spain's very first community event 'dreamOlé'. They already knew it was going to be a spectacularly well run day, as our very own Julio Fernandez was one of the key event organizers…
This is the latest event to join the list of community driven Salesforce conferences, taking place all over the world, and the first one to be located in Spain. This one-day event, hosting 140 visitors, welcomed Erica Kuhl, Salesforce Community Director, to deliver the keynote. This was also a chance to catch up with other Salesforce professionals, sit in on a number of specialist sessions with content for Admin, Devs and User, and hear from the sponsors on their products at the Demo Jam*. Of course, there was also time to socialize Spanish-style (basically, it turns out in Madrid, there is no 'bedtime')
Not only did Desynit attend, we also supported the event as Gold Sponsors. With one member of our team based permanently in the sunny city of Seville, we know that there is a thriving Salesforce scene just getting going in Spain which we are keen to support.
---
Here are a few highlight from the Salesforce community event, in the words of the Desynit team:-
Jenny Bamber, Salesforce Administrator
(Presenter of 'A Brief Intro to Salesforce Field Service Lightning')
Salesforce presentations, trailblazing, tapas, sangria and black outs! I mean what more would you want from a community event? Estupendo!
It was great to meet the Spanish Salesforce community and see their delight, excitement, and enthusiasm for the platform – it was infectious! The dreamOlé organization team pulled off an amazing event.
Simon Lawrence, Salesforce Senior Developer
(Co-presenter and workshop leader of 'Chuck Norris your Contacts')
dreamOlé was a fantastic reflection of the Spanish approach to life, overlaid on great developer and admin Salesforce presentations.
One of the coolest things about the current trend for worldwide Salesforce community driven events is actually seeing each nation really put their cultural stamp on the "IT Conference" format.
Julio Fernandez, Salesforce Developer
(dreamOlé conference co-organiser)
This has been one of the highlights of my 2017 so far! Being part of the dreamOlé organising team has been an honour and the outcome of the event left me floating in the air. I was actually on the cloud!
Really well received by the Spanish community and supported by the international Salesforce community, we were all united. Overall, a very uplifting experience.
Edith Valencia-Martinez, Salesforce Developer
(Co-presenter and workshop leader of 'Chuck Norris your Contacts')
The talks' topics were varied, the additional activities such as What the FAQ, Trailhead Zone and The Demo Jam added extra value to an already content-rich event.
dreamOlé was a fun, friendly, educational, well organized event. It was a great opportunity to meet friendly Salesforce practitioners, experts, MVPs from Spain and from all over the world.
---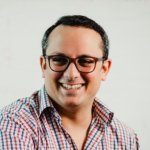 Is that enough to whet your appetite to attend a Salesforce Community event, (if you have not already done so)? The good news is that these events are happening around the world throughout the year. Follow Desynit on Twitter, or better still, sign up to receive our Good Systems Newsletter and you will be the first to hear when registration open to events just like this one. In the meantime, we are keen to grow our Salesforce Spanish team, so please do get in touch with Julio if you'd like to chat about the possibilities open to you (Julio.fernandez@desynit.com)
Next year dreamOlé takes place in Barcelona. Fancy that? See you there.
---
*A Demo Jam is five minutes of fame for Salesforce App Builders: It's a chance to showcase their product to the audience in a live demo, but no hesitation or repetition, please. Harder than it looks! You can see an example of the online version here. Or you can see the dreamOlé one here.