Community-led Salesforce events have been growing in number and popularity since the original Midwest Dreamin' was created by Eric Dreshfield in 2011. These events are a perfect way to connect with other active users of the Salesforce platform, get energized, and have plenty of takeaways once you get back home.
With the Summer '17 release coming up, there couldn't be a better time to talk about the latest Salesforce community-led event: dreamOlé!

"The Sun Behind The Cloud"
We are a non-profit organization and Salesforce volunteer community to bring events, education and support to the potential workforce in Spain.
We are planning a much sunnier version of London's Calling, this year dreamOle will take place in Madrid 1st of June @OpenTalk.
Our mission is to bring hope, increase awareness, inspire, teach skills etc. related to Salesforce ecosystem to all generations.
It is a one day event, where we'll be bringing Salesforce closer through KeyNotes with special guests, demoJam and other sessions running throughout the day for Admins, Developers and Users.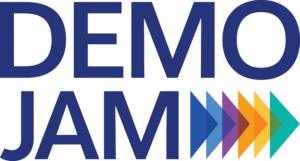 Leaving aside the obvious (ie: good food, good weather & some fiesta) you may be wondering which language would the event be run in? Good question!
As you know Spain is considered an 'emerging market' for Salesforce so we are keen to have a bilingual event, for example:
we aim to have sessions in parallel running in both Spanish and English languages

the demoJam will be hosted by

Joshua Hoskins

in English, with a Spanish co-host
The thing is that Salesforce is an example organization to follow, not only leading in product and innovation but with its values. This ecosystem it is a great place to be. I am very pleased and proud to be part of it. #SalesforceOhana
If you would like to be involved we have just literally opened submissions: