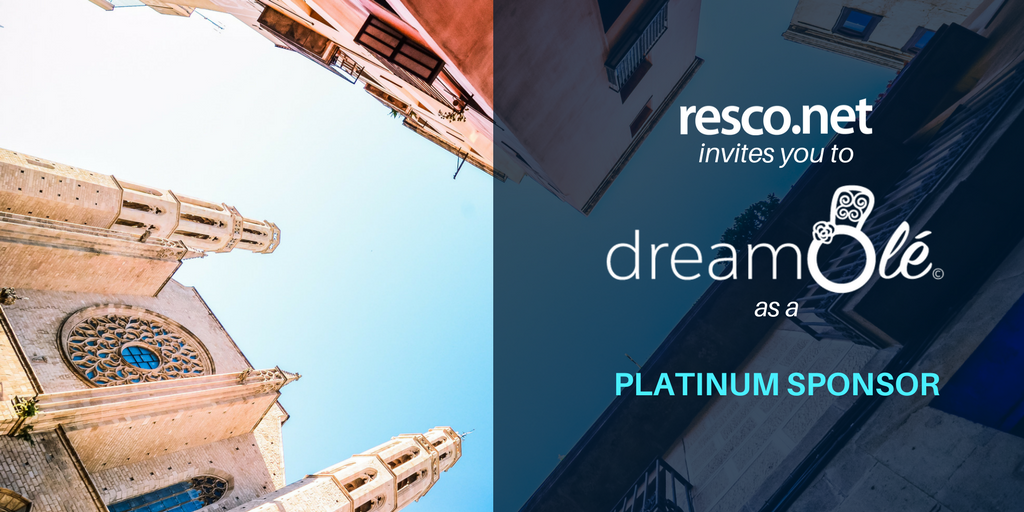 We are super excited to be a platinum sponsor of yet another Salesforce community-led event, called dreamOle 2018! It will be our first time getting to the know the local community, and that's why we decided to share a few words about us before we officially meet in person in April. We'd love to welcome you all at our booth if you share (even a tiny bit) our passion for enterprise mobility and harnessing data easily with you wherever you go!
Coming from the heart of Europe, Resco is a Slovak company and as old as Salesforce. What made Resco successful, is our comprehensive mobile-first business solution, Resco Mobile CRM utilized by businesses of all kinds in more than 100 countries worldwide.
Resco's mobile app is fully integrated with Salesforce – even with the most basic license. Every Salesforce user who prefers to run business operations on-the-go, appreciates an app that delivers vast customizations and unlimited offline. It is a perfect fit for various scenarios, including mobile sales, field service, inspections, and much more.
"2,000 customers and 100k+ licensed users chose Resco, because we do mobility seriously. Organizations with many field users have been turning to Resco to boost their out-of-the office business operations throughout the years. Attending dreamOle as a Platinum Sponsor makes for a perfect chance to showcase the app's magic in front of the Salesforce community.
We are particularly very excited to exhibit our brand-new solution dedicated to the Inspections scenario for Salesforce users. Join us at our stand at dreamOle and hear first-hand how Resco's technology works, what's its look and feel, but mainly how it can serve all your business needs. " Agnes Valkova, Marketing Director at Resco
Resco lets you access all Salesforce data from any phone/tablet, create custom objects, design dashboards and oh so much more. Incorporating mobile device management, mobile audit or advanced route planning, the app brings a whole new meaning to an all-in-one solution for a reasonable price.
You can see Resco Mobile CRM in action at dreamOle DemoJam, to get a better idea!
Looking forward to meeting you all!
Your Resco team